When you use our links, we may earn an affiliate commission. Learn more.
Being a heavier adult shouldn't stop you from enjoying spending time outside. You will need to be a little more selective about your equipment. A tricycle is a great choice, especially if it has a strong frame and good safety features, like superior stability.
With these elements in mind, I compared some of the best tricycles for heavy adults on the market and the Viribus comes out on top. It has a substantial carrying capacity (450lbs), provides a comfortable ride, and costs less than $500 making it excellent value for money.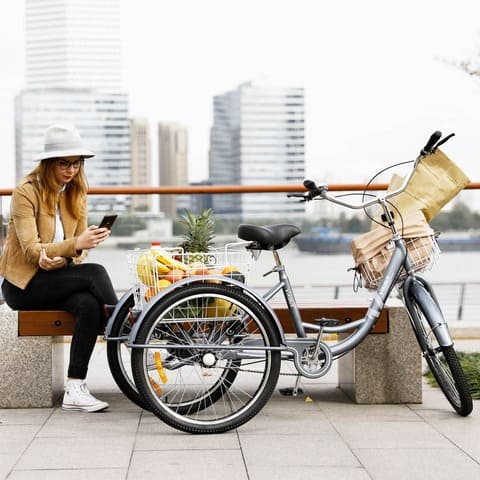 Here's how the best tricycles for obese adults stack up:
Is A Tricycle For Heavy Adults Worth It?
There are several reasons why heavier adults should consider riding a tricycle. First, they can cope with a higher carrying capacity than a regular bike. Plus, this will provide more functionality. It will often have a rack to hold your luggage. This can come in useful when you are coming home from doing the shopping or if you are planning on taking day trips. 
Plus, a tricycle will be significantly safer than a regular bike.
The third wheel will provide more stability. This makes mounting and dismounting the trike a lot easier. Plus, even if you are moving slowly, there is little chance that you will lose your balance and fall off the bike.
This means that they are one of the most accessible modes of transport for heavier people.  
The Best Tricycle for Heavy Adults: Viribus Adult Trike
The Viribus is a good choice if you are looking for a basic tricycle. Not only is it comfortable to ride with a padded seat, but it's also a practical choice. There is a basket on the front and the back of the bike.
Best for Heavy Riders
Viribus Trike with 2x Baskets
Viribus is perfect for heavy adults or large carrying loads because it has a 450 lb carrying capacity, includes front and rear baskets - and it costs less than $500.
Best For: Heavy riders or those who need to carry groceries.
Key Specifications:
Wheels size: 24, or 26-inches
Gears: 1, or 7-speed
Capacity: 450 lbs
Pros:
450 lb capacity makes this trike ideal for heavy adults

Front and rear (detachable) baskets are handy for carrying groceries.
Cons:
Components are from generic brands, not Shimano, which has an excellent reputation.
BUY FROM AMAZON
$389 FROM VIRIBUS
We earn a commission if you make a purchase, at no additional cost to you.
---
Carrying capacity: 450 lbs | Speed: Single-speed or 7-speed | Weight: 71 lbs
Pros 
Customer service is excellent
Easy to adjust the seat
Simple bike for beginners to use
Cons
Many people report that the assembly process can be a little tricky
Some customers say parts are scuffed or damaged
Though the Viribus might struggle with a heavy load, it is ideal for a trip to the local shops. The basket at the back will be able to support an impressive 110 pounds. 
When it comes to setting up the bike, I found it relatively easy. The seat is quick-release, so adjusting it into a comfortable position for riding is easy, making it a great choice for families because it is simple for multiple people to share the trike. 
But considering this Viribus trike, there are a few drawbacks to consider.
The first thing is that it has a single gear. This makes it easy to ride, which is suitable for beginners. But it also means you will struggle to get excellent performance from the trike. This can be a huge problem if there are hills in your local area. Though some varieties are seven-speed, which will allow you to unlock faster top speeds. 
The next thing is that you will need to assemble it yourself.
This typically isn't a problem, but the instructions that come with the bike are vague. Because the instruction manual is vague, you will often need to turn to online videos to help you understand the correct way to assemble your bike. 
But, considering all of this, it's still an excellent entry-level trike. At the time of publishing the price was between $340 to $350, which isn't too expensive.
This can be a wonderful place to start if you aren't sure whether you will enjoy riding a trike.
Get Our Ultimate Folding Bike Guide
Learn How To Choose, Setup, Ride & Maintain Your Folding Bike with The Ultimate Folding Bike Beginner's Guide
Learn More
Best Electric Tricycle For Heavy Adult: M-360 Semi-Recumbent
---
Carrying capacity: 450 lbs | Speed: Shimano Altus 7-speed | Weight: 134 lbs (60kg)
Pros 
Very comfortable ride making it ideal for people with disabilities or back pain
Excellent customer support
I loved the powerful 750W electric motor
20″ wide tires performed well during testing on difficult terrain
Cons
I found assembling the M-360 to be a little more challenging than the other trikes I tested.
Addmotor M-360 Review
Let's start by discussing this trike's most prominent feature, the 750 watts electric motor. It's rare to see this on a trike designed to be used by heavier adults. But this is a simple factor that can make the tricycle more practical.
You no longer need to pedal the whole way.
Or you can use the pedal assistance as you head up a hill. There are a few inbuilt settings on the tricycle that you can explore.
It comes with an LED screen, which is a good way of monitoring how much battery life is left. Though with the M-360, you should be able to get at least 85 miles per charge. 
Even if you are a heavier person, you should be able to experience some impressive speeds on this electric tricycle. This is due to the M-360's powerful motor, which can haul 450 pounds, more than other models on this list.
Plus, it comes with a seven-speed gear system, an improvement on some of the other tricycles on the market.
And, it has awesome 20″ fat tires which I found very grippy and comfortable even on rough terrain.
These will allow you to go over a wide range of terrain easily. You can even ride it on the beach or in the hills. Thanks to the padded seat, you will be riding in comfort. The only concern is that a heavier person's saddle might be narrow, and you might need to spend a little time altering it.
At over $3,000, depending on which accessories you choose, it is one of the more expensive trikes on this list. But it does come with more premium features, like an electric motor, which is worth the additional investment. 
I did also consider a cheaper option which is the Viribus 3-Wheel Electric Trike however it only has a 265 lb carrying capacity and 250W motor neither of which met my selection criteria for heavier riders.
Here is my complete review of the 8 Best E-Trikes for Adults.
UPDATE: A SPECIAL THANKS TO THE TEAM AT ADDMOTOR WHO HAVE AGREED TO GIVE FOLDING BIKE GUY READERS A SPECIAL $100 DISCOUNT ON ALL E-TRIKES – CLICK HERE AND USE CODE FBG-100 AT CHECKOUT.
Best Women's Tricycle for Plus-Size Adults: ATB-C Pink
If female riders want a trike combining practicality with beautiful features, the ATB-C might be the ideal choice. It comes in a fun pink frame. But don't let the dainty paint color fool you; this trike is capable of providing exceptional performance. 
Last update on 2023-10-03 / Affiliate links / Images from Amazon Product Advertising API
---
Carrying capacity: 450 lbs | Speed: Single-speed | Weight: 65 lbs
Pros 
Comfortable riding experience
Easy to ride
Excellent rider control
Cons
Assembly instructions for the Viribus might be a little hard to follow
The single-speed drivetrain can affect performance on hilly terrain
Viribus ATB-C Review
This 400 lb capacity tricycle should be enough for a heavier adult and some shopping. I also like that it comes in two wheel sizes, either 24 or 26 inches both of which are big enough to deliver good performance and help you absorb any bumps.
The seat also has some springs, allowing for additional suspension, which I liked because during testing I felt that it gave a smoother and more comfortable ride.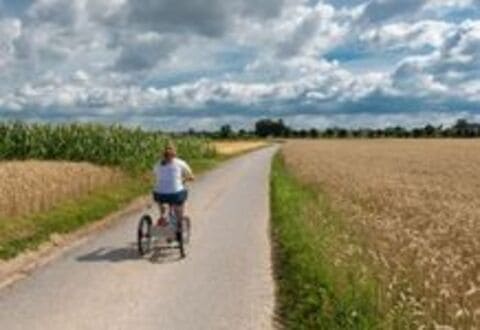 The only potential issue with the Viribus ATB-C is the performance. Having only one gear can limit your speed, mainly if you are in an area with many hills.
So, you will need to be prepared for a more laid-back ride. Plus, you will have brakes on each wheel. This gives a lot of responsiveness, making it easy to slow down the trike safely. 
The price will vary slightly, depending on the wheel size.
The 24 inches is cheaper than the 26-inch wheel size, if you are on a tight budget, have very limited storage (or transportation) space for your trike, or are under 5 foot 4 inches in height then I would recommend the 24-inch option, otherwise, if you can stretch your budget slightly I would recommend the 26-inch wheels for faster and better rolling performance.
Anyway, both are reasonable prices, considering that this is an entry-level bike. Plus, it has a one-year warranty, protecting you if anything goes wrong.
Best Recumbent Trike For Heavy Persons: TerraTrike Rambler
---
Carrying: 400 lb capacity tricycle | Speed: 9-speed | Weight: N/A | Wheel size: 24″
Pros 
Strong steel frame
Comfortable recumbent riding position
The seat is fully adjustable
Cons
I found the Rambler less stable than other trikes and felt it might flip over when cornering
TerraTrike Rambler Review
You might consider using the recumbent rider position when you are heavier. This can take the pressure off your back and shoulders. It can also be beneficial for those with a disability.
Plus, getting onto the trike can be a little easier, as you can grip the handlebars, which takes a bit of adjusting if you are accustomed to a regular bike. 
Another important distinction is that this trike has nine speeds, more than any other on this list.
As a result, a more experienced rider can get more speed along hilly terrain. Most of the time, you will be in for a reasonably smooth ride. However, it's best to be careful when cornering. Too much speed can cause problems for recumbent trikes.
I was also impressed by the superior strength of the frame in this Rambler recumbent trike for heavy persons.
It can carry up to 400 pounds. Though there isn't a space for any baskets, you won't be able to take anything with you. The seat was also comfortable and easily adjusted into a comfortable riding position. 
At $2,049, it is a little expensive, especially considering the lack of storage. But it is a well-built machine that will last many years. This can justify the initial investment. 
7 Things To Consider When Choosing A Heavy Duty Tricycle For Adults
Though we've looked at some of the most popular heavy-duty adult tricycles, there are many other options on the market. Here are some things I recommend looking for when choosing a suitable tricycle. 
1. Build Quality
If you are going to invest in a new tricycle, you want to make sure that it will be able to last for a long time. There are a few elements that show you are getting a high-quality trike. First, it should be made from solid materials, like carbon steel or aluminum alloy. 
2. Carrying Capacity
This is a vital element for heavier riders to consider. All the heavy-duty tricycles for adults considered above have a carrying capacity of at least 350 pounds. Though it's important to remember that the carrying capacity includes any luggage you have. 
3. Comfort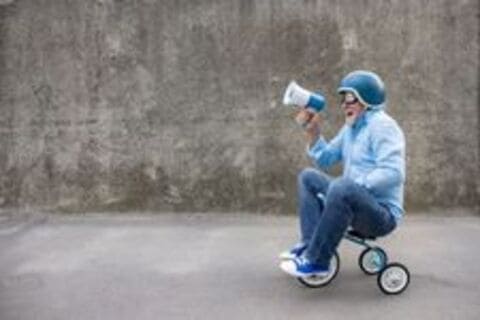 You should feel at ease when you are riding your tricycle. The key to finding a comfortable ride lies in the seat. A few things can set you up for a pleasant ride. First, look for a padded seat. This will prove to be more comfortable over longer journeys. 
Next, think about whether the tricycle offers a backrest. This will provide additional support to your spine and hips, making for a more comfortable ride. 
Third, it's essential to consider your riding position, which, to be honest, often comes down to your taste.
Some people prefer a more upright riding style as you would get from a traditional bike. Though, a recumbent position is usually more comfortable for heavier people.
This allows you to lean backward, taking the pressure off your back and shoulders. 
4. Performance 
It's always important to get a tricycle that will be able to deliver exceptional performance. In this area, there are a few things that you should be looking at.
First, consider the size of the tires.
Generally, you want to see bigger tires. This will offer better suspension so you won't feel every bump in the road. You can unlock a higher top speed while they are harder to accelerate. 
The next thing to consider is the number of gears it has.
The more gears a trike has, the easier it will be to cope with hilly terrain. Sometimes, you will be able to get a bike that has an electric motor. This will allow you to travel up hills without needing to pedal. 
5. Safety And Stability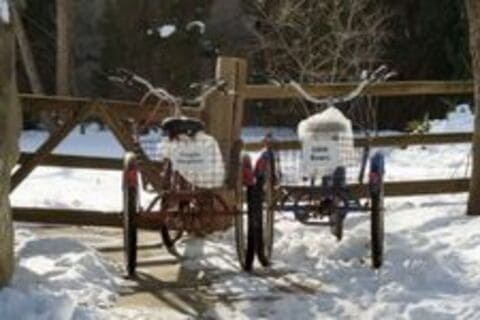 Everyone wants to be sure that the tricycle they are driving is safe. However, this is particularly important for riders who have disabilities or might struggle to walk. Generally, a trike will be safer than a regular bike, as it is less likely to tip over. 
It's vital to consider the stability of your trike.
It would be best if you also looked for a model that comes with responsive brakes. Make sure that it comes with lights and reflectors, so cars can see you coming. 
6. Value For Money
You might need to be willing to pay a little more to purchase a high-quality trike. These will start at around $325, so you should be able to find a bike that will suit your budget. 
7. Weight
Lastly, you should aim to get a tricycle that will be portable. Because of this, it should be relatively lightweight. If you want to take your tricycle on day trips, you might be able to find an adult tricycle that can fold down. This will allow you to stow the trike in the back of your car.
How We Picked The Best Tricycle for Heavy Adults
I am an experienced bicycle mechanic and former cycling athlete who has also previously undertaken extensive research and testing of adult tricycles, which gave me a great starting point for researching the specific considerations for heavier adults.
Here is my complete list of adult tricycles and guides which you are welcome to check out if you want to perform deeper research.
While my experience and knowledge of adult trikes were helpful, I needed to go a level deeper to really understand what the key features are for a rider over say 300 lbs.
To do this I spent over 50 hours performing online research on tricycle manufacturers, I spoke with experts including Altiné from Bikerify who shared this useful advice:
When choosing a bike for heavy people, the most important things to consider are a strong frame, sturdy wheels, and good brakes and suspension. Additionally, biking is an excellent activity to stay active, lose weight, and spend quality time with your loved ones.
I also created seven considerations that I would use to evaluate and rank the tricycles against. The criteria for selecting the best adult tricycles for heavier persons were:
Build quality and brand reputation
Carrying capacity (specifically I only considered trikes that could carry at least 350lbs overall)
Comfort
Performance
Safety and stability
Value for money
Tricycle weight
I then used the selection criteria to shortlist the top-rated tricycles for testing.
Our Testing Process
Testing involved a combination of desktop comparisons and research, combined with test rides of certain tricycles which I performed in a range of urban and outdoor environments to really test out and compare the different models.
Finally, I compiled a summary of all my adult trike for a heavier person testing as shown in the table below:
| Model | Quality | Capacity | Comfort | Ride | Safety | Value | Weight | Overall |
| --- | --- | --- | --- | --- | --- | --- | --- | --- |
| Viribus | 70% | 100% | 90% | 70% | 90% | 100% | 80% | 85% |
| ATB-C | 90% | 90% | 90% | 60% | 80% | 90% | 80% | 83% |
| M-360 | 90% | 100% | 80% | 90% | 90% | 60% | 80% | 84% |
| Rambler | 90% | 90% | 100% | 90% | 80% | 70% | 80% | 85% |
The table above looks at the key elements to consider when buying a tricycle, so you can see how each top brand compares. They have been ranked for each category on a scale from 0% to 100%, with zero percent being the worst and one hundred percent being excellent.
What surprised me was that despite each of these four tricycles having different pros and cons, the overall aggregate scores were almost identical.
My key takeaway from this is that all four are excellent choices and it's a matter of identifying the most important features for your particular needs, preferences, and budget.
Final Thoughts
Heavier people can use a tricycle to get outside and enjoy the sunshine. The key is finding a suitable trike for you. Hopefully, this guide will help you narrow your options to find the ideal tricycle for obese adults.
Mark Plummer
Mark Plummer
is an experienced bike mechanic who has built, repaired, and customized thousands of bikes over the years. A former mountain biking athlete, his cycling adventures have taken him all over the globe from the mountains of Scotland to the South Island of New Zealand. These days he enjoys the benefits of commuting to work and touring on his Dahon and Brompton folding bikes.
Get Our FREE Folding Bike Buyer's Cheat Sheet
This free cheat sheet will help you choose a folding bike by providing quick information on the 7 key considerations when buying a foldable bicycle!
By subscribing, you agree to get emails from Folding Bike Guy. We'll respect your privacy and you can unsubscribe any time.