Citizen folding bikes are trendy and for good reason. They offer a comfortable and easy riding experience. Riders from every corner of the country choose the unique folding models of Citizen. 
They have been offering folding bikes to customers for more than 15 years. 
Folding bikes are the perfect transportation solution that makes daily life a lot easier. Despite having an affordable price, they offer high-quality materials along with unique styles. You can get different accessories free of cost by purchasing your folding bicycle from Citizen.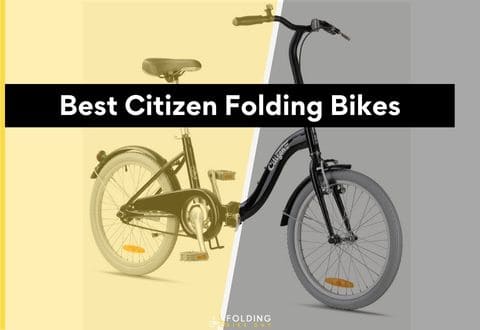 The company also helps set up the bike at the time of delivery and offers all the accessories at no cost.
After service, this company is very well praised by the customers as they are available 24×7 to help you with any difficulties via call and message. In case of any problem, they will reach out to you and fix it very quickly.
Suppose you are thinking about choosing the best model for your purchase. In that case, some of the Citizen folding bike reviews are given below. 
Citizen Folding Bike Reviews
Are Citizen folding bikes any good?
If you need a bike for daily use, then Citizen bikes are convenient for you. They are comfortable with adjustable sitting posture, durable build quality, perfectly usable in different terrains, and most importantly, come with a good riding experience.
They are priced very low compared to other folding bikes available in the market. The customer service of Citizen is one of the best in the industry. So, among all the other folding bikes, Citizen bikes are one of the best choices.
Where are Citizen folding bikes made?
Citizen bikes are manufactured in the USA at their headquarters, then shipped and delivered after customization from the USA to different locations. The company has been offering the direct-buy option for over 15 years.
How do you fold a Citizen Miami bike?
Folding the bikes gets very easy after some practice. Here is the step-by-step guide that will help you know the Citizen Miami bike's folding process.
1. Release the clips on the handlebar, pull them down, and push the safety lock.
2. Release the "quick release" under the seat and push it down and close it
3. Now, push the pedals inwards and push downward to fold them.
4. Go to the center part and release the quick release, pull around and lift to release the safety lock automatically.
Conclusion
As mentioned above on Citizen bikes, most of them offer great comfort and riding experience. These models offer an easy folding and unfolding process, lightweight, and take short storage space. You can use them on different terrains as they are very durable and made with sturdy material.
Most of all, the Citizen folding bikes are available at a reasonable price, making them the first choice for the customers.