When you use our links, we may earn an affiliate commission. Learn more.
The MIFA folding bicycle is historically significant in that almost 3 million were produced between 1967 and 1990. MIFA, an acronym for Mitteldeutsche Fahrradwerke AG, was founded in 1907 in Sangerhausen, Germany, and became the largest bicycle manufacturer in the DDR (East Germany) after WWII.
MIFA 900 Bike Series
They introduced their first folding bike to the market in 1967 with the Model 901.
MIFA 903 and 904 Fahrrad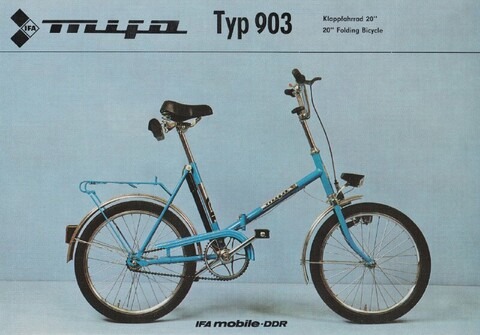 Subsequent models were the 903 and a deluxe version of the 903, the 904, both introduced in 1976. 
In 1978 alone, 1.5 million 903 and 904 models were produced. 
MIFA continues to make folding bikes to this day, possibly granting them the honor of being the longest-continuous manufacturer of folding bicycles in history.
The first bike below is the Model 901, circa 1973. Following are 1983 brochure scans of the Model 903 and Model 904. The last photo is of a current model MIFA folding bike from their 2014 catalog.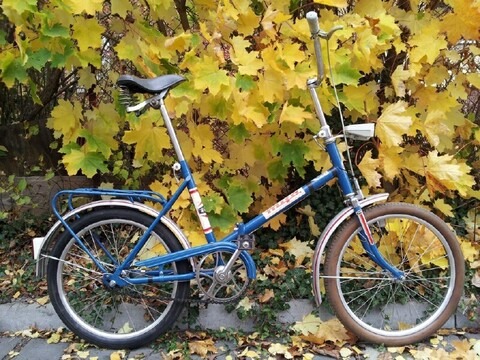 Mark Plummer
Mark Plummer
is an experienced bike mechanic who has built, repaired, and customized thousands of bikes over the years. A former mountain biking athlete, his cycling adventures have taken him all over the globe from the mountains of Scotland to the South Island of New Zealand. These days he enjoys the benefits of commuting to work and touring on his Dahon and Brompton folding bikes.
Download Free Folding Bike Buyer's Guide
This free buyer's guide shows you how to find the best folding bike for your budget.
By subscribing, you agree to get emails from Folding Bike Guy. We'll respect your privacy and you can unsubscribe any time.