A growing trend throughout cities around the country is the prevalence of adult tricycles. This comes as a surprise for many, however these people would be extremely surprised how much fun they are to ride and ultimately how useful they are too. People have been using adult tricycles for hundreds of years now, but only recently have we seen a resurgence in their popularity. Nowadays we are seeing everyone from children, right through to seniors using tricycles and it seems that they are once again being seen as the useful mode of transport that they truly are. Adult tricycles are commonly known as trikes, they are designed to be used at a slow pace, rather than the inherently quick pace of a road bike or mountain bike.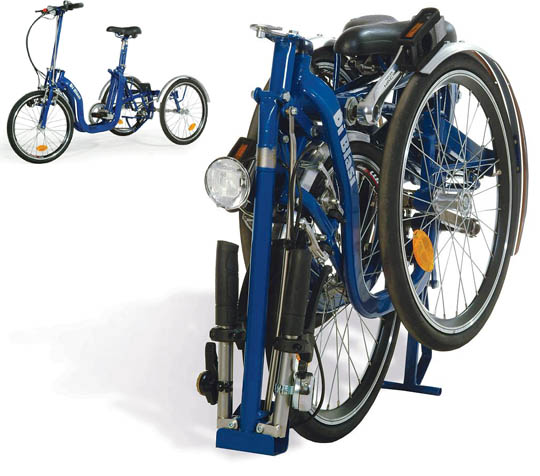 Additionally, trikes tend to have a storage facility behind the saddle and so they are very useful for people who are constantly carrying around things with them and would like a different mode of transport aside from a car or truck. One thing to be aware of is that when you first get your hands on your own adult trike, you will be surprised with how many people are interested in having a go themselves. A well designed trike is perfect for riding everywhere, from small towns to large cities – wherever there is space for you to get on the road. The best adult tricycles are all listed below and I have provided lots of detail as to why I believe each of them deserves their spot in the list.
How to pick a tricycle for adults
When it comes to picking out the right adult tricycle for you, you should first ensure that you are taking note of all of the individual components of the bike. Once you have done this you should verify that they are all high quality pieces. Below is a list of all of the main components of a trike:
Number of Gear Speeds
Dual Braking System
Folding Mechanism
Seat Material
Frame Material
Rider Weight Limit
Storage Weight Limit
Interestingly enough, if you think back to when you were younger – you will find that you probably learnt how to ride your first bike on a tricycle. It is for this exact reason that people who have never before felt confident on a road bike will be happy to transition to an adult tricycle. These trikes are extremely stable and very little attention must be placed on balance, this is a stark contrast to what can be said about traditional two wheel bikes. Similarly, the majority of adult tricycles come with only a single gear, they are essentially fixed gear bikes and so you won't ever have to spend time flicking between gears to find the right one. As a result of this, tricycles should ideally be used in a place with few steep inclines.
Adult Tricycle Storage Space
Another characteristic of adult tricycles is the fact that they are built for comfort riding. While some bikes are built for speed, some are built for maneuverability, others are built for comfort. Essentially every single component of the trike has been carefully designed to suit your individual needs and so if you have never rode one before, you're certainly in for a treat. This feature is really useful for people who have difficulty riding normal bicycles, such as those with back injuries or chronic nerve pain. If I had to pick something to compare riding a trike to, it would be sitting on a comfortable seat – perfectly upright and relaxed. In fact, many people with chronic injuries have reported that riding their adult trikes around has actually benefitted them massively – in some cases freeing them of their ailment almost entirely. This benefit is also seen with older people in society, those who are unable to get out on the road using a normal bike, they are significantly safer on a trike.
Almost every single adult tricycle that I have ever come across has been equipped with some form of storage space. Most of which are fitted with a large basket that can be used to carry almost anything. Most of these storage baskets do have weight limitations, but if you were to max them out you probably wouldn't be able to cycle with it in there anywhere. Most adult tricycle baskets can easily fit in three or four grocery bags, a handful of animals or whatever else of equivalent size too. Similarly, if you would like to carry slightly more, in most cases it is also very easy for you to extend the storage space further.
I believe that the existence of such a convenient storage space is the sole reason for us seeing an upsurge in adult tricycle popularity. I have even heard of tradesmen using tricycles to transport goods or produce around their workplace too. Having three wheels instead of two has endless benefits, while they are obviously not as quick as the two wheeled bicycles, they are so much more functional.
Additional Notes
As you can all see, there is an incredible amount of benefits that can be gained for choosing a tricycle for adults over and above a normal road bike. However, I think it is important for me to highlight the things that are not so good about them. Firstly, it is easily evident to anybody that an adult tricycle is heavier than almost all normal two wheeled bicycles. To add to this, they usually have a fixed gearing mechanism and so together they aren't the best at going fast or climbing up hills – I'm not saying that they can't do it, it will ultimately just require more energy to do so. Moreover, due to the shape of a tricycle, it can be quite difficult to turn really quickly too, you must always ensure you have ample room to do so before attempting to – there is always a slight risk of tipping it over if you're too hasty. Overall I think that trikes perform best when they are on flat ground when they aren't required to be travelling overly large distances.
It is extremely easy to set up a tricycle once you have received it, in fact they are put together in almost exactly the same way as a traditional two wheeled bike, however you obviously have to take into account the storage basket and additional wheel. With instructions I would anticipate it taking approximately fifteen minutes by an experienced rider to one hour for somebody with no experience.
One final note is that if you are limited by space and are concerned you won't be able to fit your adult trikes anywhere, don't worry – there are plenty of folding adult tricycle models available by various manufacturers today, you just need to find the right sized one for you.