There is a misconception that folding bikes are slow. But this doesn't need to be the case. Many manufacturers have set out to make fast foldable bikes that mix convenience with exceptional performance.
There are many ways that they have sought to obtain these impressively high speeds. Sometimes, it might be creating a lightweight bike. At other times, they will add an electric model, offering pedal assistance.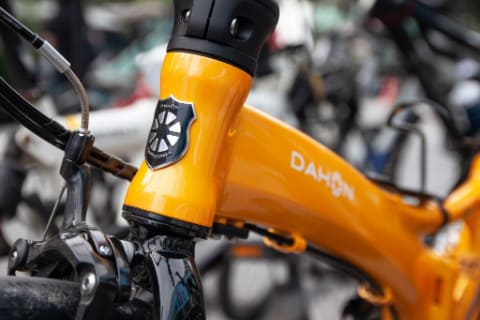 Keep reading to learn more about the fastest folding bikes in the world.
At A Glance – Fast Folding Bikes & Fastest Electric Folding Bikes
Summary of the fastest folding bikes in the world, based on weight.
Fastest electric folding bikes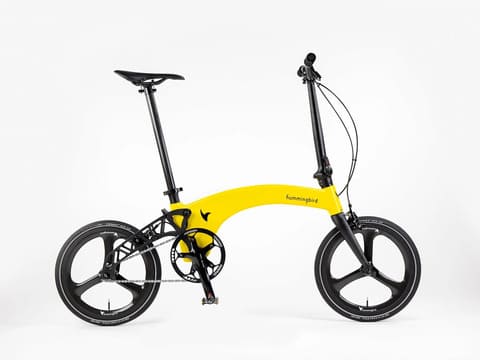 A few elements will determine how fast your folding bike will go. One of the most important is how much the bike weighs. In this area, the Hummingbird Single-Speed will excel. At just 15.2 pounds (6.9 kilograms), it is one of the most lightweight bikes in the world.
Because of this, it will be easier to get the bikes up to speed.
However, it comes with a downside. To achieve this low weight, it is a single-speed. On flat ground, this shouldn't be a problem. But if you want to go uphill, choosing a model that comes with gears might be a good idea.
Hummingbird has plenty of geared bikes that you can explore.
Each of these models will be significantly lighter than most other folding bikes on the market. You can achieve a similar speed to a road bike with these bikes.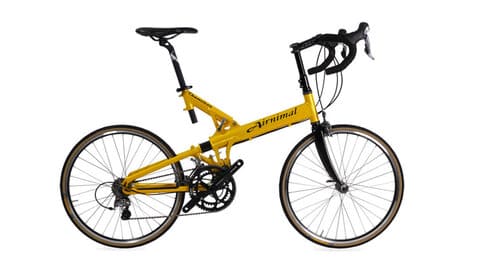 If you are looking for a folding bike that offers a similar experience to a conventional road bike, then the Chameleon is the right choice. It has a few factors that other folding bikes might struggle to replicate.
These include:
Racing handlebars. Most folding bikes will have straight handlebars. This makes them easier to fold. But the handlebars on the Chameleon are curved. This allows you to lean forward as you ride. The more aerodynamic shape will help improve your speed.
Lightweight. The frame of this bike is made from carbon with an alloy steerer. This helps keep the bike as light as possible. It weighs 22.5 pounds. While not as light as other models on this list, it will still be enough to give you a strong performance on the road.
Large wheels. Most folding bikes have wheel sizes between 16 to 21 inches. But the Chameleon has 24-inch wheels, which will give you more stability. Plus, it will let you achieve a higher rolling speed.
10-speed. If you live in a hilly area, you don't want the incline to slow you down. As a result, the 10-speed might be a good choice. It makes it easy to select a speed that will allow you to ascend the hill comfortably.
The only potential downside with this bike is that it can be a little hard to fold and unfold. But this is a minor concern, as it will be able to offer you similar performance to a top-notch road bike.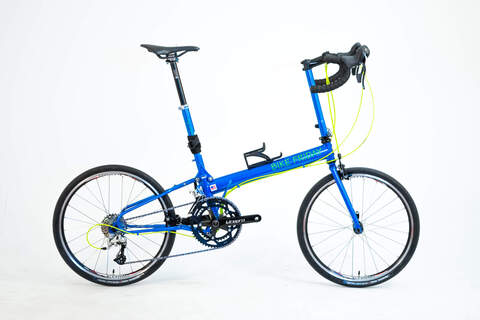 Another folding bike that operates similarly to a road bike is the Pocket Rocket. Like the Chameleon, it has curved handlebars, so you'll be able to reduce your wind resistance.
It is light and features robust handling. This will come in useful if you enter yourself in a road race. It was designed to remain comfortable, even when cycling long distances.
But the ability to build it yourself sets this folding bike apart.
As a result, you can customize each dimension to ensure that it suits you. For example, you can select how strong the frame needs to be, based on the weight you intend to carry. If you plan to tour with the folding bike, you might want to add a front and rear rack.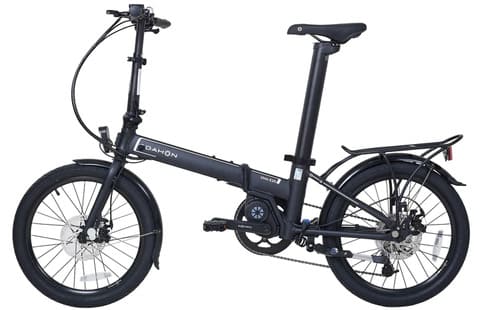 If you are looking for an affordable foldable bicycle with strong performance, the Dahon Unio E20 might be what you are looking for. It provides an electric battery. The motor comes with a few settings. These are:
Off
Eco-mode, which offers mild assistance
Full
You can use this motor to help you get up a hill.
But it's best to use it on the flat. If you do this, you should be able to travel 15 miles an hour. Of course, with a light body and 20-inch wheels, you can achieve quick speeds through pedal power alone.
5. Vektron S10 – Fastest Folding Electric Bike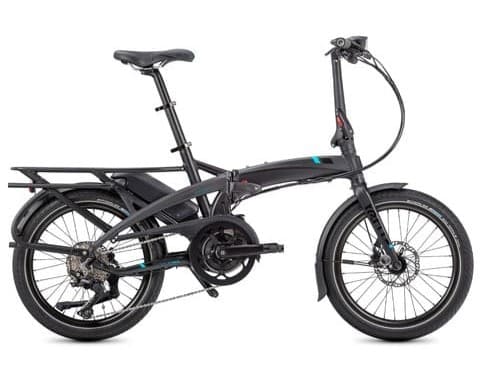 Just because you are looking for a fast folding bike doesn't mean that you need to sacrifice practicality, as the Vektron S10 demonstrates. It comes with a rear rack, which is ideal to use for your shopping.
Plus, it comes with a 10-speed gearbox to power up inclines.
Though this bike is bigger and bulkier than some of the other options on this list, it comes with one of the most powerful motors on the market. It's made by Bosch, known for producing high-end electrical tools.
The Vektron S10 is the fastest folding electric bike, it can travel up to 20 miles an hour, the limit for most folding bike motors.
Plus, when you are driving a Vektron S10, you will be able to get superb handling so that you won't have any problems maneuvering around sharp corners.
The only drawback is that the Vektron S10 is heavier than other bikes on this list.
As a result, it might not be the best choice if you are planning on entering a road race. But, if you want a multi-day tour and need a quick bike that can carry some luggage, the Vektron S10 might be an excellent choice.
If you would like to learn more about Tern here's my detailed review of the Best Tern Bikes.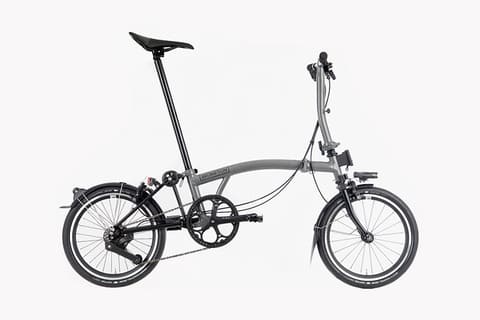 The Brompton T-Line, also known as the Brompton Superlight. It achieves this feat by using a titanium frame, ensuring it will be durable. It weighs just 17 pounds (7.95 kilograms), making it one of the lightest bikes in the world.
This low weight allows for exceptional performance, letting you achieve impressive speeds.
On a downhill stretch, you should be able to quickly get up to 30 miles an hour. Because this is part of the Brompton range, it will offer a smooth ride and be easy to handle. Plus, folding and unfolding will be simple and should take less than a minute.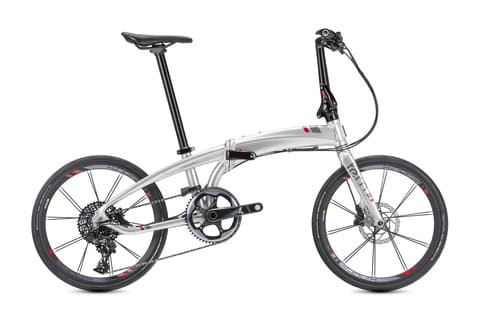 Finally, you might want to consider the Tern Verge 11. There are a few reasons why this bike can provide an impressive performance on the road; these include:
22-inch wheels, larger than most of the other folding bikes on the market
Longer wheelbase
Adjustable stem, allowing you to get into a lower stance for faster speeds
10-42 gear ratio, providing plenty of power to get up inclines
22.5 pounds (10.5 kilograms)
These elements combine to create a foldable bike with a similar look and feel to a racing bike.
As a result, you can expect reasonably quick acceleration. It will be stiff enough to corner tightly. Plus, the bigger wheels will offer a smoother ride, so you don't need to worry about any bumps in the road.
Final Thoughts
The fastest foldable bike can offer the same speedy performance typically associated with a road bike. Ideally, you can get something lightweight with a solid frame. This ensures the bike handles smoothly, letting you quickly get around tight turns.
On the other hand, you might want to choose the fastest folding ebike that comes with a powerful electric motor. This enables you to achieve high speeds without the need to pedal.